Cupio pecuniam, amabo te!
Here's something you don't see everyday: an ATM machine in Latin! I'm guessing it's somewhere in the Vatican (the only place outside a classics department where a knowledge of Latin is required).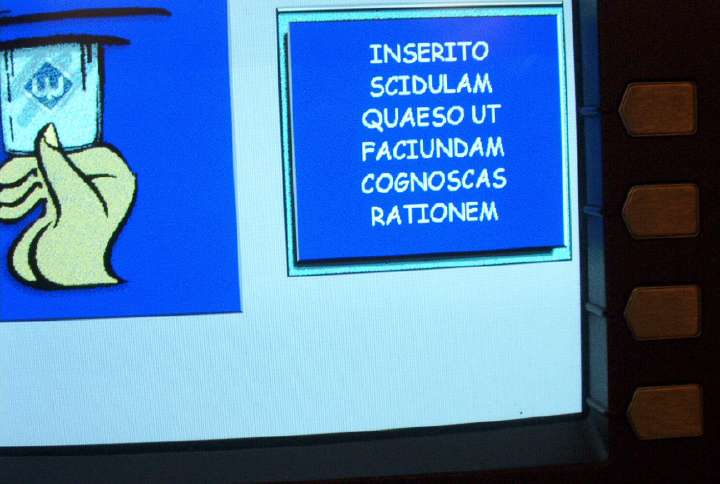 BTW, please excuse the paltry and contemptible attempt at a latin sentence in the title. For anyone who cares and knows less latin that me, it reads "I want money, please!" (I think).