Extras Extras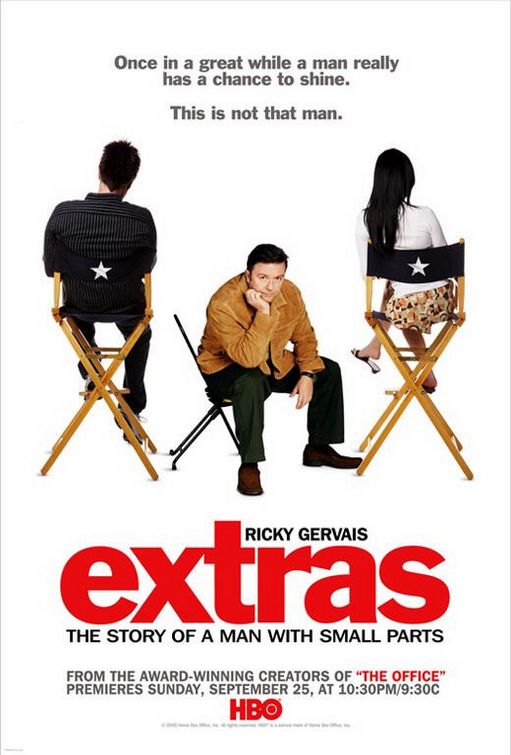 Some of you have probably already heard of the television show
Extras
, which I only started watching last week (online, of course). The main actor is Ricky Gervais, whom most of you will recognize from the UK version of
The Office
.
After a couple of episodes, I've really gotten into it. The closest analogue I can think of to this show is another favourite of mine,
Curb Your Enthusiasm
. I find that
Extras
is like the latter, except it is more British (read: dry) and less Jewish. Also, I find the awkward or uncomfortable moments in
Extras
are even more acute than in
Curb
. The latter's tone is usually fairly light, which probably diffuses much of the awkardness, whereas I've caught myself literally wincing or covering my eyes during some moments of
Extras
.
www.alluc.org has links to the episodes. Check it out.